ARE YOU READY FOR SOME FOOTBALL?! Lord knows I am! People who have listened to The Bronx Bias Podcast know that I, Denzel am a true NFL fiend! So instead of trying to squeeze my NFL preview, weekly predictions, and hot takes about the league into 10 minute segments on the podcast I've decided to do the next best thing. LONG FORM WRITING haha! With the NFL season FAST approaching it is time for the official Bronx Bias Blog NFL Season Preview, award predictions, and week 1 predictions! LET'S GET IT!
Let's first begin with some of the biggest storylines for each NFL team, since there are 32 NFL teams I will not giving full paragraphed previews for each team, (even I don't want to write THAT much haha!) instead I'll tell you what I think is the biggest thing to focus on for each team for this upcoming season. Before we start I must let you guys know a few things. The first thing is I am more than a Pittsburgh Steelers fan, I am a Steelers ZEALOT. My opinions as it relates to the Steelers sometimes will be wild AF I won't front, and I will probably predict them to win every game this season haha! Sorry not sorry! Secondly, and more importantly other than the Steelers I don't have a rooting interest in any other NFL team, so if your team sucks please believe I'll say it, and I honestly don't care. Lastly, and most important is IF YOU ARE BETTING PERSON OUT THERE, IF YOU ARE SOMEONE THAT PLACES BETS ON NFL FOOTBALL GAMES, OR PLAYS FANTASY FOOTBALL, PLEASE DO NOT PLACE BETS OR MAKE DECISIONS ON YOUR FANTASY ROSTERS BASED OFF WHAT I AM SAYING ABOUT FOOTBALL. I AM JUST A DUDE FROM THE BRONX WITH AN OPINION I AM NOT AN EXPERT. SO IF YOU BET YOUR MONEY BASED OFF WHAT THE FUCK DENZEL SAYS ABOUT THE NFL, YOU ARE DOING SO AT YOUR OWN RISK, AND I WILL NOT HELP YOU RECOUP!  
For ease of access I've listed the teams in alphabetical order.
Arizona Cardinals
There are a lot of questions with the Cardinals. This is a weird team, with weirder vibes. Can Kyler Murray play consistently well, stay healthy, and do his homework? Is Kliff Kingsbury more than just a pretty face? Can he actually coach pro football? Frankly, I don't think he's great as a coach. Can the Cardinals offense without DeAndre Hopkins be productive? Can their defense hang in the NFC West? They are a playoff caliber team with more than enough talent, but there's too many question marks for me to believe that they will be truly viable. Buy low, sell high on Cardinals stock.
Atlanta Falcons
Not much commentary for me here. Sorry Migos. Matt Ryan aka Matty Ice dipped for Indianapolis, and all Falcons relevance left along with him. Arthur Smith seems like he can coach a little but you ain't doing shit with Marcus Mariota starting at QB. The Falcons should just start Desmond Ridder and let him play all season. Baptism by fire. Also I'm still laughing at Calvin Ridley getting a year suspension for a $1500 bet!
Baltimore Ravens
Do y'all want to win games and be viable Baltimore? If yes, PAY LAMAR JACKSON. CUT THE BULLSHIT.
Buffalo Bills
One of the hardest things for an up and coming team is the burden of expectations. The Bills are one of the few Super Bowl or bust teams in the league. They've got the guy at QB with Josh Allen, the guy at head coach with Sean McDermott, and some ballers at skill positions like Stephon Diggs and Gabe Davis, and have landed Von Miller in free agency. The question ultimately becomes can the Bills make it out of the AFC with the likes of Pat Mahomes, Justin Herbert, and Joe Burrow standing in the way? The Bills are lit, but can they take the next step and make it to the big dance? While we're on Buffalo shout to Griselda!
Carolina Panthers
Baker Mayfield is ight. Just ight. Matt Rhule is ight. Christian McCaffery is a star but can never stay healthy with makes him just ight. The Panthers are just an ight (mediocre) ass team. The Panthers will win some games, but they ain't finna do shit in the bigger picture. At BEST they're a 9 win team. Keep an eye on their players for Fantasy Football purposes nothing more nothing less.
Chicago Bears
It's 2022, yet the Chicago Bears are still stuck in 1985. They refuse to hire an offensive minded coach, have the one of the worst payrolls in the league, no special players at skill positions, and their best defensive player Roquan Smith wants out. It's gonna be ugly this year. Poor Justin Fields. Poor lil Tink Tink.
Cincinatti Bengals
Joe (Sheisty) Burrow is that dude. The Bengals will go as far as he can take them. Luckily it appears the Bengals ownership see that! They went out and SPENT MONEY to sure up the O-Line, have Jamarr Chase, Tee Higgins, Tyler Boyd, and Joe Mixon. All bad boys. Their defense is shakiest part of their team but decent enough to survive. Keep Burrow upright and you win. More big tings on the way for Cincy.
Cleveland Browns
Lord have mercy on this team. That's all I've got to say for this dumb ass franchise.
Dallas Cowboys
Jerry Jones is a genius. Plain and simple. That is the only reason I can fathom as to why so many people are invested year after year in the Dallas Cowboys. The Cowboys haven't won a playoff game in like 27 years, but these MFs can stay in the spotlight like shit boy! The Cowboys play in the trash NFC East and will most likely win the division or at the very least sneak in as a Wildcard team, yet we all know they ain't winning nothing but headlines. Shout out to the marketing guru Jerry Jones. I see 9 or 10 wins for Dallas and a first round bounce. Business as usual.
Denver Broncos
LET RUSS COOK! LET RUSS COOK! LET RUSS COOK! Russell Wilson finally getting to the chance to be the executive chef in a kitchen and is the key to this franchises offensive revival. Here is the list of the Denver Broncos starting QBs since Peyton Manning retired:
Trevor Sieman
Paxton Lynch
Brock Osweiler
Case Keenum
Joe Flacco
Drew Lock
Brandon Allen
Jeff Driskel
Brett Rypien
Kendall Hinton (A WIDE RECEIVER)
& Teddy Bridgewater
None of these QBs could even shine Russell's shoes bruh, the Broncos needed Russ more than the Tune Squad needed Michael's Secret Stuff! And Denver let that brother know that with a new $245 Million dollar deal! The Broncos understand that without a quality QB you will only be mediocre and being mediocre in this league is worse than trash. Mr. Unlimited will pay dividends immediately AND he is one of my front runners for MVP even in the terror dome that is the AFC West. Broncos Country! LET'S RIIIIDE!
Detroit Lions
Talk about a lovable ass team. We have watched the Detroit Lions lose some of the most heartbreaking games of all time last season. They lost one game last season on a 66 yard field goal! Yet even with all that losing, Detroit has shown and proven they have the hearts of Lions (pun intended). Dan Campbell is the epitome of a guy you'd "run through a wall" for. This man gives a fuck about his players so much he cried at a postgame press conference after a tough loss. And trust the players give a fuck right back. Although the team still doesn't have the talent of some of the more preeminent teams in the league, their mindset and team unity I believe could get them to max out at about 8 wins, and for the Lions that's a got damn Super Bowl! 
FUCK YEAH! 
Green Bay Packers
Aaron Rodgers continues to push the boundaries of what NFL QB's can do on the field at older ages, but also has pushed the boundaries on how much weirdo vibes one person can give off. 2 seasons ago he had a very public trade demand and contract dispute, he outright lied about being vaccinated against Covid-19 stating he was "immunized", and in the lead up to this season he admitted to taking ayahuasca and playing off the Percs (Future is somewhere smiling I'm sure). Despite those facts he has won back to back MVP trophy's at 37 and 38 years old. The public opinion of A-A-Ron compared to the football opinion of A-A-Ron couldn't be any more different. Yet his personality, huge salary, constant reminders of his upcoming retirement, and lack of major on field team success drove the best WR in football Davante Adams to the Raiders. The Packers can only go as far as Aaron and the RBs take them, unfortunately I do not think it will be to the promised land. Ayahuasca for everyone!
Houston Texans
This team is unequivocally trash. Good luck.
Indianapolis Colts
I'm sure Colts fans, Colts players, and Colts ownership look at pictures of Andrew Luck like that meme of Wolverine in the bed, but it's not all bad for Indy. They threw Carson Wentz out the crib like Uncle Phil and Matty Ice coming to town will definitely propel this playoff caliber roster into the playoffs. Shit Phillip Rivers at 40 got them to the playoffs! This roster is pretty good, they're just a QB away. Johnathan Taylor is still the money maker for the Colts but with Matt Ryan and that very solid defense 11 wins and some real playoff noise is definitely possible. I'm optimistic about the Colts.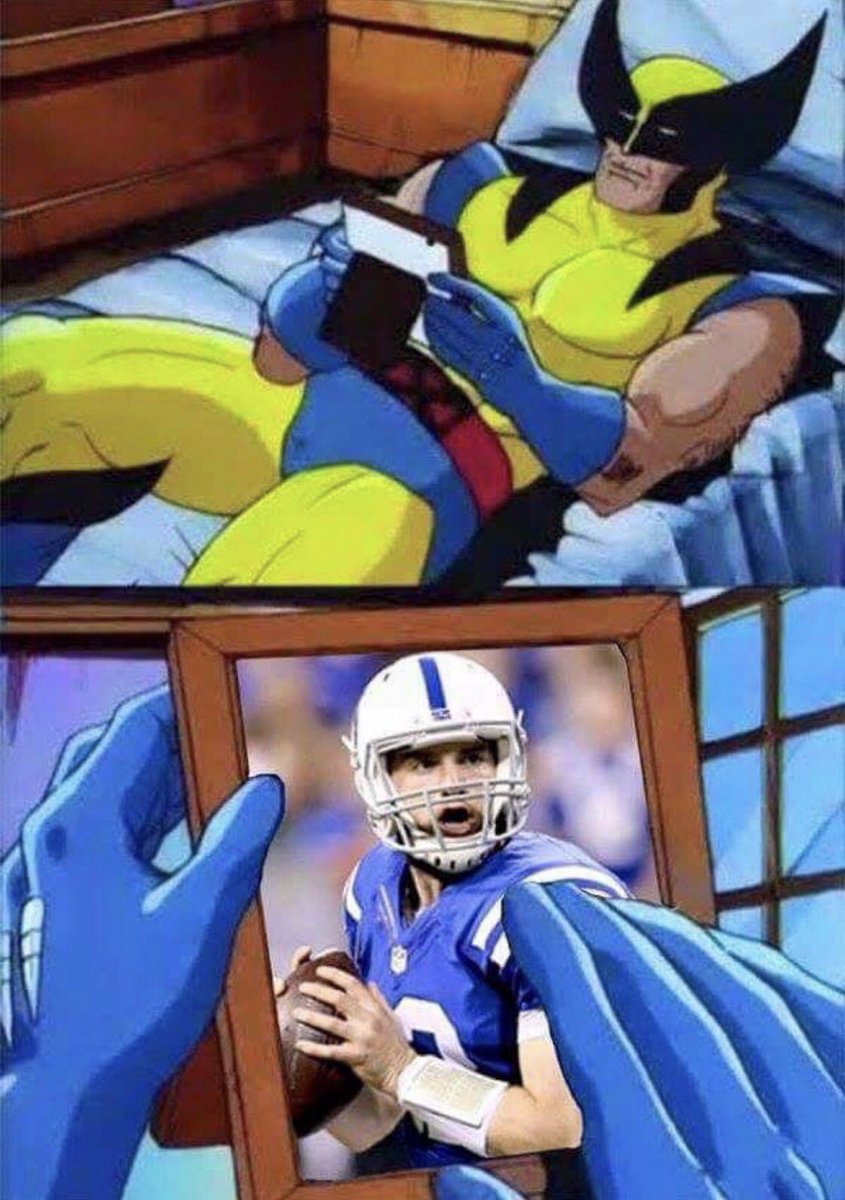 Jacksonville Jaguars
Trevor Lawrence ain't deserve last season bruh. Urban Meyer was more unprepared to coach a pro team than Mr. Burns was at the grocery store, and the team suffered as a result. Trevor is way too good to have coaching that poor. The Jags have brought in Super Bowl champ Doug Pederson as their new head coach, and surrounded Trevor with a plethora of pass catchers. The O-line is still a bit shaky but this regime change will pay immense dividends for their young star and this young team. I'd give em only 6-7 wins this season but if Trevor continue to improve they will make the playoffs soon.
Kansas City Chiefs
Somehow I think the Chiefs are underrated. Yes, losing to Joe (Sheisty) Burrow and the Bengals in the AFC title game is a bad look, yes losing Tyreek Hill to the Dolphins is a bad look, yes the division has gotten significantly better, but fam these are still the Chiefs! Someone refresh my memory, are Andy Reid and Patrick Mahomes still the coach and QB for this team? The 1 play TD capabilities are gone with losing Hill, but this season will prove how much Pat has improved as a QB, he will make all the new receivers better and they still have Travis Kelce. Whoever gets Mahomes in Fantasy is also going to be really happy with his play. The Chiefs are going to be really good. WOOSAH.
Las Vegas Raiders
DEREK CARR NEEDS HIS RESPECT. Leadership is one of the most important qualities to have in franchise QB & Derek Carr is a leader! Did we not forget about what Derek Carr was able to do last season with all the turmoil the Raiders endured last season after the Jon Gruden fiasco?! Plus the Raiders have added the NFL's best wide receiver and Carr's bestie Davante Adams. I see good things for Oakla...Las Vegas. Plus HOT TAKE- Derek Carr is my front runner MVP.
Los Angeles Chargers
This team is S T A C K E D! My laaaawd! Justin Herbert is amazing, ah-fucking-mazing! Plus this roster includes Austin Ekeler, Keenan Allen, Mike Williams, Derwin James, JC Jackson, AND Khalil Mack! Coaching ultimately will be the factor as to San Die...Los Angeles having regular season and post season success. The AFC West is like the got damn Royal Rumble! 
Los Angeles Rams
I'm genuinely happy for Matthew Stafford, my boy was a rotting carcass in Detroit and its great to see him in a much better environment and situation. The Rams are essentially the NFL version of the Golden State Warriors. These MFs finesse the salary cap better than most teams, sign ready to win free agents (i.e Von Miller & Odell Beckham Jr. last season), and have a real leader and motivator in Sean McVay. I am worried about the Super Bowl hangover with this team because winning while in LA is diiiiiiiiferent, but with Matt Stafford and McVay leading the offense and Aaron Donald, Bobby Wagner, and Jalen Ramsey leading the defense they are tooooo good to count out. Sunny skies ahead for the Rams, typical LA weather.
Miami Dolphins
The success of this team comes down to one thing. Tua Tagovailoa. Tua's first 2 seasons in the NFL have been rocky to put it kindly. But Miami seems to believe enough in him to surround him with an offensive minded coach AND the motherfucking Cheetah, Tyreek Hill alongside Jaylen Waddle. What will sink this team is if Tua cannot live up to the demands of playing alongside superstar talent or if he cannot handle being the number 1 guy. Tua is nowhere near Patrick Mahomes' universe regardless of what Tyreek says but if he can be decent. I can see 9 or more wins for the Dolphins. Plus their new head coach loves Yeezy's. SWAG.
Minnesota Vikings
Good team, not great. At best 10 wins, at worse 7 wins. Just throw Justin Jefferson the ball and let him go crazy. I would legit pay money to watch him Griddy up the sidelines.
New England Patriots
It's Bill Belichick vs Everybody, and that's how he likes it.
New Orleans Saints
I like Jameis Winston bro. I feel like this dude gets unfairly criticized and shitted on. His leadership is special bro, the homie could've been a pastor HIGH KEY, and he has a very good arm, good mobility, and shows at least to me real desire to win. I feel Jameis is still paying for the odd workouts he does, the odder press conferences he has, his crab leg transgressions, and the one season where he threw 30 ints. Even though in that season where he threw 30 picks he threw 33 TDs and for 5,109 yards! Chill on the Jameis hate fam and watch this brother perform. Plus the Saints are getting back star receiver Michael Thomas and have a tremendous defense. I like the Saints to "march in" to the playoffs this season.
New York Giants
Brian Daboll is an offensive guru but can he coach for real? A former head coach of the Giants named Ben McAdoo was also heralded as an offensive guru and that season with him at the helm crashed and burned faster than the Challenger! (too soon?) In addition their QB Daniel Jones AIN'T it fam. The way to prosperity for the Giants will be to get a better QB first because Kenny Golladay, Kadarius Toney, and Saquon Barkley cannot eat without better QB play, period. 5 wins for the G-Men if they're lucky.
New York Jets
This team has some talent and has had 2 good drafts in a row. But just like the G-Men, the road to success will come down to their QB Zach Wilson and coaching. Zach Wilson gives me wild Johnny Manziel vibes which scares me, and if he focused more on the playbook and staying healthy other than the MILF's I'd be more optimistic. I can only see about 3 wins for the J-E-T-S, sorry Fireman Ed.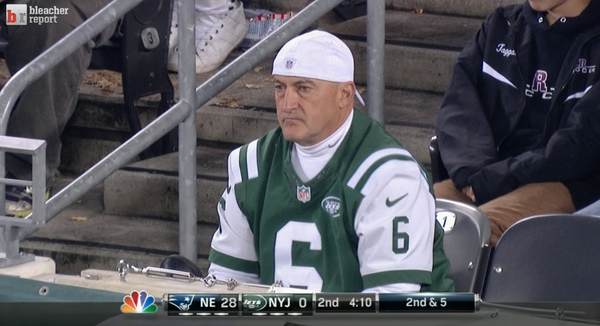 Philadelphia Eagles
Jalen Hurts isn't perfect. Yes, I will admit it, but why does it seem that we only focus on what players can NOT do, instead of what they can do? Jalen Hurts CAN lead, Jalen Hurts IS mobile, Jalen Hurts HAS an arm, and Jalen Hurts HAS weapons. Yes his pocket presence and accuracy leaves a lot to be desired but shit this dude ain't Tim Tebow my god! The Eagles definitely made the playoffs last season as well! Plus they have added AJ Brown to bolster the receiving corps which gives Hurts AJ Brown, DeVonta Smith and Dallas Goedert as the primary receivers. I am optimistic about Philly.
Pittsburgh Steelers
MY TEAM, so bare with me. Oh how my heart longs for Malik Willis, Willis has a rocket arm, great mobility, and my favorite attribute- THAT DAWG IN EM haha. The Steelers were aware of such and I do believe they would have drafted him if it wasn't for QB Kenny Pickett. I don't hate Pickett and it helps he's wearing my favorite number but I can see his ceiling a mile away. He isn't going to be the transcendent QB that will be the catalyst for a high octane offense, he will be a solid QB/ game manager. Willis tops Pickett in every category aside from seemingly the most important for this Steelers team "did he play college football in the same stadium as the Steelers?" Obviously more went into the choice but in my opinion the Steelers played it safe with Pickett, and I get it, but this a QB league fam! Average is just that AVERAGE. Next is the starting QB for the Steelers. Mitchell Trubisky aka Mitch Kiss Titties. ANOTHER AVERAGE QB! Mike Tomlin is a fucking amazing coach and motivator, the team has great players on defense and great talent at running back and wide receiver shout out to George Pickens aka NFL Youngboy, but the QB is the biggest question mark. I trust Tomlin so I do believe they will make the playoffs but man I can't stop thinking about Malik Willis. Can a man dream? Also shout out to my guy Brian Flores! And RIP Heinz Field. "HERE WE GO STEELERS! HERE WE GO!" he said while holding back tears……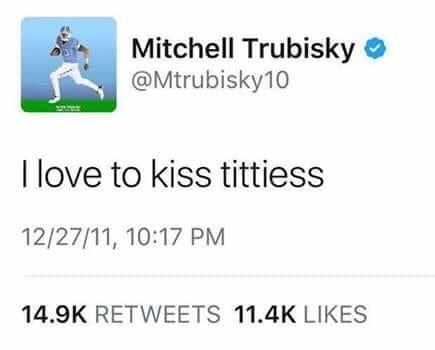 San Francisco 49ers
Kyle Shanahan and John Lynch are facing the question the Steelers are but in a different way. They have drafted their future star QB already but can not or will not let go of their old thang, Jimmy G- pornstar Jimmy as Stephen A. calls him haha. But even an NFL novice knows when you have 2 QB's you actually have none. Trey Lance is not ready yet but we know the 9ers are going to start him to begin this season. But when he has struggles and growing pains we all know fans, media, and even the players will ask "why isn't Jimmy G playing?" That's not good for any rookie or locker room. There's a lot more questions than answers for this team even though they have a legit roster. This season will determine a lot for the future. We shall see what we shall see.
Seattle Seahawks
Tampa Bay Buccaneers
You and I both know the key for Tampa is all about the Golden Boy Tom Brady. This past off-season has been an uncharacteristically tumultuous one for Tom. In this off-season he retired for 40 days then un-retired, turned 45 years old, Bruce Arians left as coach, he got some bad plastic surgery, lost his bestie and most reliable receiver with Rob Gronkowski's retirement, and his business got put all up in the street. Dana White revealed he and Gronk were supposed to go to the Raiders, and the Brian Flores lawsuit revealed that before Vegas Tommy was trying to get to Miami. To quote the GOAT "There's a lot of shit going on." Yet I must remind you we are talking about TB12 here, and this dude is still absolutely incredible. At 44 years old this MF threw for 5,316 yards and 43 TDs, if there's any dude who can get it done it's him, he is HIM. Let's see what the old man has left.
Tennessee Titans
The faster they start Malik Willis the better they will be.
Washington Commanders
MUH FUCKIN UHHHHHH….
AWARDS PREDICTIONS
MVP
Derek Carr
Offensive Player of the Year
Jonathan Taylor
Defensive Player of the Year
Aaron Donald
Offensive Rookie of the Year
George Pickens
Defensive Rookie of the Year
Aidan Hutchinson
Comeback Player of the Year
Jameis Winston
Coach of the Year
Mike Tomlin
Whew, now it's time for some game predictions.
NFL WEEK 1 Predictions
BUF vs LAR - BUF
NO vs ATL - NO
SF vs CHI - SF
PIT vs CIN - PIT
NE vs MIA - MIA
BAL vs NYJ - BAL
JAX vs WSH - JAX
CLE vs CAR - CAR
IND vs HOU - IND
PHI vs DET - PHI
NYG vs TEN - TEN
GB vs MIN - GB
KC vs ARI - KC
LV vs LAC - LV
TB vs DAL - TB
DEN vs SEA - DEN
WE WILL KEEP A RECORD OF ALL THE W'S & L'S
Thanks for reading! AND Happy Football!
-Denzel Rodgers
Twitter: @rodgersnghbrhd